Devotional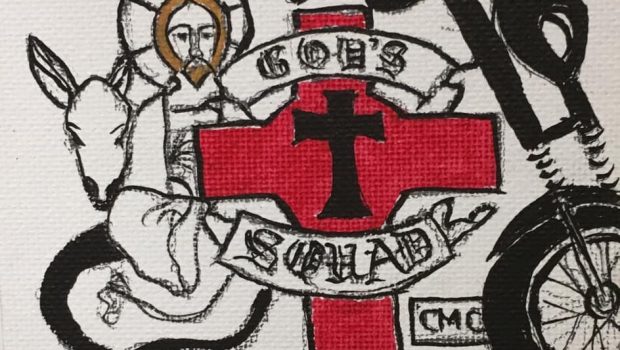 Published on April 22nd, 2019 | by squad-admin
0
Jesus enters Jerusalem (Palm Sunday) – John 12:12-19. April 10 2019
Womin-Jeka, (which is the local Wurundjeri indigenous phrase for welcome in my part of Australia) sisters and brothers and warm greetings from Melbourne. I trust all is well in your world. Today's gospel text comes from John 12:12-19 where Jesus enters Jerusalem which we celebrate this coming Sunday as Palm Sunday, and it is full of plots, pilgrimage and intrigue.
Here we have a real Game of Throne adventure in today's reading, that we see all too often played out today. Some plot and scheme in order to gain control, while another goes on a pilgrimage in order to relinquish control. And here the two come head to head. Firstly, the Pharisees plot, they had previously driven Jesus out of Jerusalem (ch 6) and had made it known that they wanted to have him arrested (11:55,57) and take Jesus life (11:53). They had expected Jesus to come to Jerusalem for the Passover and had laid their plans.
Jesus is met by the crowd and they give him the real rock star welcome. "Hosanna" they yell at Jesus "Blessed is…the King of Israel!" and for the second time the crowd treat him like a king (see ch 6). The crowd high on civil disobedience for not turning Jesus over to the authorities and see that he may be the one who will overthrow Roman rule.
Yet Jesus doesn't enter Jerusalem like a conquering warrior. People of the day were used to Roman conquerors entering their town victorious riding on a horse and chariot, the ultimate weapon of warfare and might of the day. This was the symbol of the Empire and advocating violence towards those who oppose them. Yet Jesus rides in on a borrowed donkey, to show us the way to lay down our lives. In so doing subverts the way of power and might.
Thus, without uttering a word, Jesus singularly affirmed his kingship and overturned their plot. He would not come into Jerusalem as a political revolutionary. Instead, following upon the words of Zechariah's prophecy (Zechariah 9:9), he entered Jerusalem as a King, but lowly and humble.
Jesus entered Jerusalem as a King equipped to save Israel, but not from Roman rule or the domination of Ephraim, but rather from itself. Jesus entered as the Messiah equipped to bring in God's kingdom in which human plots and schemes no longer have power because "the Lord God will save his people on that day as a shepherd saves his flock" (Zechariah 9:16).
His kingdom and his rule are so different to the Empire of the day, and indeed the Empires of today who love shock and awe tactics, who love to use their might over others, who love to grab onto power. His ways are lowly and humble, as always subverting the order of the day.
Which king are we following today? The one on the war horse advocating violence and control? Or the real King on the donkey, turning our world upside down through acts of sacrificial love? Amen
Barro – GSCMC Melbourne, Australia
(Today's picture comes from a good friend, artist Peter Breen from Brisbane. He did this piece in response to this same reflection that I included on my Lenten page last month, it was when we had just heard that John Smith had passed away. Peter commented, "With respect there is a weird correlation here between John on a motorcycle and Jesus on a donkey in solidarity with the masses determined not to lose the core message!")