Devotional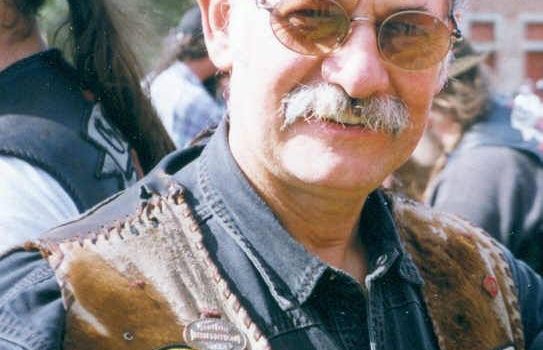 Published on April 20th, 2019 | by squad-admin
0
Jesus heals on the Sabbath – John 5:17-30. April 3, 2019
Atamarie e hoa ma, kia kaha ki to haerenga ki a Ihu Karaiti. Peaceful morning friends, be strong in your travels with Jesus! The gospel we have today is from John 5:17-30, another scandal on the sabbath involving Jesus doing 'good stuff'!
Today's text is the response that Jesus made to some religious nitpickers who had got stuck into a man for carrying his sleeping gear around, after Jesus had healed him on a sabbath. I have never seen a rich person, or middle class or even a working class person carrying their sleeping kit around (it is probably too bulky for that!); but we have all seen our homeless friends carrying theirs…..another example today of the poor being unable to keep the required rules.
In his response to the nit pickers Jesus begins by saying that "My Father goes on working, and I am at work too" followed by "whatever the Father does, I do too". The lectionary also gives us a psalm (145:8-18) and a text from Isaiah (49:8-15) today. These texts give concrete evidence of some of the work that God does, that Jesus is seeking to emulate today. For example:, freeing prisoners, feeding people, sheltering the vulnerable, leveling pathways, consoling the afflicted, remembering children, generosity and tenderness, trustworthy, supporting stumblers, lifting up those bowed down – concrete faithful love.
These attributes of our faithfully loving God all seek to break down barriers, to smooth the way to bring in and include all people. Jesus also gets in trouble today for some of the words he uses to describe his relationship to God, he just seems to get deeper and deeper in the ……… mire today.
Since the recent mosque massacre a rare moment has opened up that has allowed people of quite different backgrounds to come together, to build bridges and solidarity, community, koinonia and even whakawhanaungatanga. It has grieved me though that some are choosing to nit pick about others names for God or ways of praying. I find it very interesting that our man who was healed had no idea who it was that made him well – God comes to us in many and varied ways – but always with these attributes of love calling us to grow to wholeness.
Today our picture honours Smithy, our teacher and leader for so long in putting into practice the ways of Jesus – to be a friend of outcasts and sinners and to speak and live in ways that actually connect with people. Proof texts for our angle are not good enough, we must seek to wrestle with all of scripture and all the attributes of God at work in the world.
Our text today is like a bomb that can blow open our closed minds and open us up to truly wrestle with what it means to love – to love the poor among us, to lift them up and protect them from the nit pickers who want to tax and exploit to maintain their position of power over us. To understand this reality we must walk in their shoes, eat their food, sleep in their house to see and experience how this insidious nit picking operates; to feel it in our bones so that we can resist it and choose to live differently. I think Jesus embodies this way of being and fully understands our healed man's plight intimately.
Jesus concludes with a warning today – "do not be surprised at this, for the hour is coming when the dead will leave their graves at the sound of his voice: those who did good will come forth to life; and those who did evil will come forth to judgement".
May we be found aligned and standing with Jesus doing good, leaving our ways of death behind and truly bringing life to those around us. This is not an instant fix, but a journey day by day of re learning who Jesus is, where he hangs out and how his love transforms our community.from the bottom up. We will know when we are walking with Jesus as the nit pickers will be onto us, do not be afraid friends but continue to be brave and love extravagantly as God has always done.
Cheers
Buckshot – GSCMC Wellington, New Zealand