Events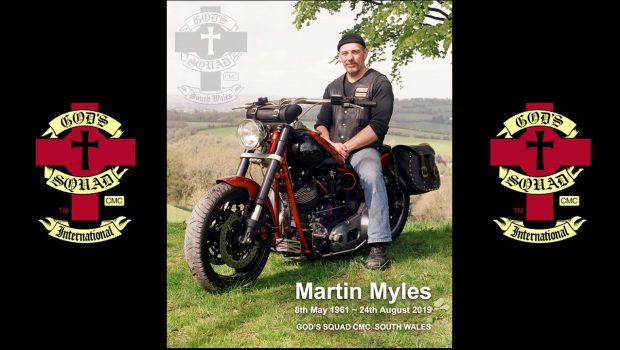 Published on September 6th, 2019 | by God's Squad DNA team
0
Remembering Martin, GSCMC South Wales, UK.
"For now we see but a faint reflection of riddles and mysteries as though reflected in a mirror, but one day we will see face-to-face. My understanding is incomplete now, but one day I will understand everything, just as everything about me has been fully understood. Until then, there are three things that remain: faith, hope, and love—yet love surpasses them all. So above all else, let love be the beautiful prize for which you run."

1 Corinthians 13:12, 13.

Remembering Martin, GSCMC South Wales, UK.
Martin, our South Wales chapter Vice-President died on 24 August, 2019 after a short illness. We would like to extend a welcome to friends to join with us in giving thanks to God for his life on Friday 13 September. His funeral service will be at 1pm at Gosen Christian Centre, 31 Bute Street, Treorchy, CF42 6BS, Wales and continue at Treorchy Cemetery which is a short distance from the church. There will be a wake following.

Due to limited space around the family home, those on bikes can meet at the Texaco Fuel Station, Ystrad Road, Ton Pentre, CF41 7PN and will join on the cortege as it passes a nearby junction around 12.40pm.